Welcome to Anti-Aging Games!
Our memory, concentration, focus, and relaxation games are designed by Nolan Bushnell, Founder of Atari and a team of scientists. Anti-AgingGames.com is the only site that is optimized for people who are mentally healthy and over 35 years of age (but can be used by healthy people over the age of 18). You're healthy and you want to stay that way. Our games are fun and easy and contain brain exercises that are designed to regularly give your mind a workout and help improve your memory. As you play the games, you will learn new memory enhancement techniques that can help you remember names, numbers, and even faces better.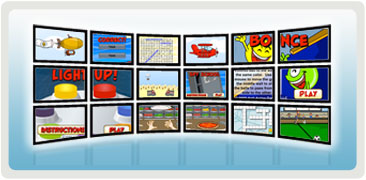 Our games are not designed for people who already have Alzheimer's, dementia, epilepsy, brain traumas, carpal tunnel or other medical conditions. If you have any of these conditions, it's extremely important for you to check with a licensed neuropsychologist to get software and medicine that is specifically created for your condition.
Many activities can potentially reduce the risk of early memory loss later in life. The Anti-AgingGames.com science team reviewed over 17,000 medical studies to create this list of best lifestyle changes that can keep your brain fit and memory strong. You may share this information with others as long as it is copied in its entirety.